Welcome to A.M. Rapach Angling Books, purveyors of Antiquarian, Collectible, and Out-of-Print Fishing Books for the Discriminating Angler.
W

e are a bookseller, located in Southwestern Pennsylvania, specializing in fishing books, fly fishing books, hunting books, and sporting books.

W

e operate an online book store and sell books at hunting & fishing shows and flea markets throughout Pennsylvania and the surrounding states.

W

e buy single items and collections from individuals, used book shops, bookstores, independent book dealers, antique dealers, and book pickers.
Our angling books and sporting books catalogues are available online. Explore the catalogues and purchase books through our store on Square, Inc.
We will be posting more books. If you are looking for a particular book, please drop us a line. We have more titles than what are listed in the online catalogues.
---
T

he 2023 fishing and hunting show & flea market season starting strong. Fortunately, many shows and flea markets canceled during the last two years are reopening this year.

See our updated "Happenings" page for the latest 2023 show information.

Our next show is the . . .

Bellefonte Sporting Collectors Meet
Saturday February 4, 2023
Undine Fire Company's Lambert Hall
303 Forge Road, Bellefonte, PA 16823
7 AM to 3 PM (no early buyers)


M

ark your Calendar



P

lease see our "Happenings" page for more information & directions.
---
Pennsylvania's 2023 Trout Season opens on Saturday, April 1, 2023.
Respect your fellow fishermen and enjoy the great fishing opportunities Pennsylvania has to offer.
---
The Fishing Books Catalogue
(click on the cover to enter)
---
Classic Angling Books
---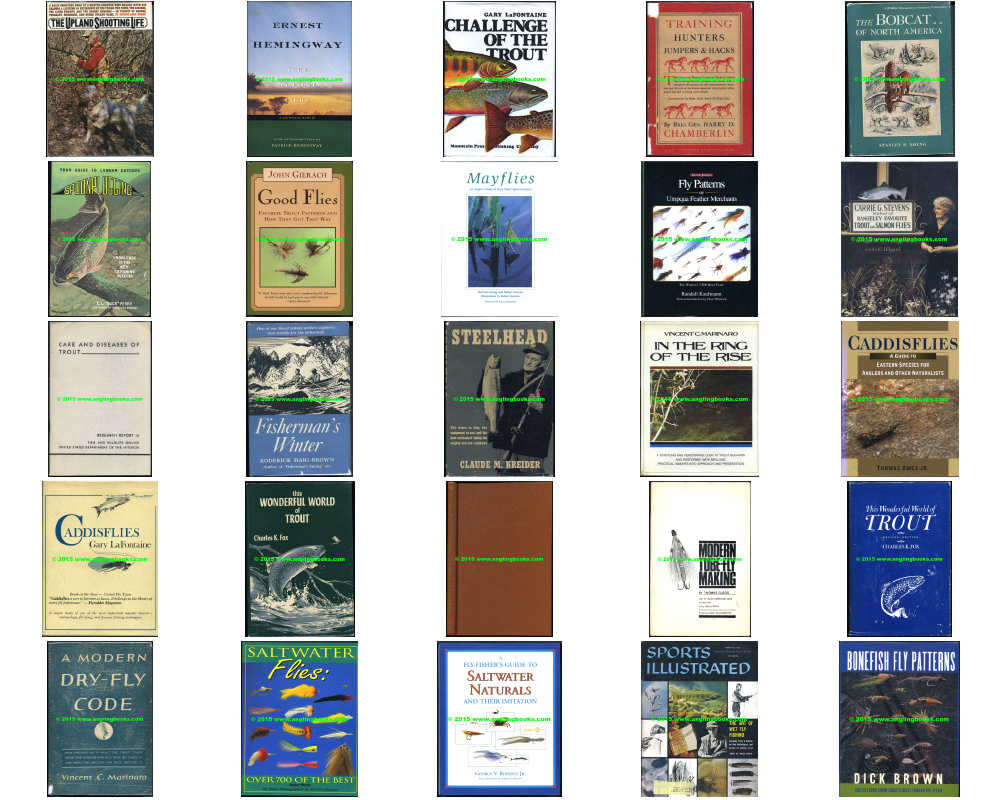 (Click on the photo to see other
recent acquisitions)
---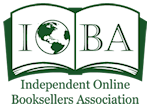 ---
The Fishing in Print
Some of the best fishing is done not in the water but in print. --Sparse Grey Hackle--
Fishermen are born honest, but they get over it. --Ed Zern--
If I fished only to capture fish, my fishing trips would have ended long ago. --Zane Grey--
Who was it that said that if you give a man a fish, you feed him for the day, but if you teach a man to fish, the sod-sucker is unlikely ever to bother with an honest days work for the rest of his miserable life? --Wolf Avni, Bitch-Creek Nymphing & the Millennium Bug--
. . . of all the liars among mankind, the fisherman is the most trustworthy. --William Sherwood Fox--
There are as many reasons why and ways to fish as there are people who do it. --Russell Chatham--
Collector Resources

Copyright 1995-2023 A.M. Rapach All Rights Reserved
"Your Place for Antiquarian, Collectible, & Out-of-Print Angling, Fishing and Fly Fishing Books on the World Wide Web."
Text and images contained herein may not be printed, reproduced in any medium or cached for reproduction
to external online or offline sources without the written permission of the copyright owner.

"Your Place for Antiquarian, Collectible, & Out-Of-Print Angling Books, Fishing Books, Fly Fishing Books, Hunting Books, and Sporting Books on the World Wide Web." fishing book, angling book, fishing books, angling books, sporting books, fishing, angling, angler, fly, fisherman, trout, fly-fisherman, fly fishing, tying, fly-tying, tyer, fly-tyer, tier, fly-tier, fish, fishes, trout, salmon, bass, saltwater, salt-water, books, book, used, rare, out-of-print, antiquarian, bookseller, antiquarian books, out-of-print books, out of print books, bookstore, online bookstore, used books, secondhand books, rare books, antiquarian books, signed books, second hand books, hard to find books, first editions, collectible books, hunter, hunting, natural history, guns, gun; fishing book, angling book, fishing books, angling books, sporting books, fishing, angling, angler, fly, fisherman, trout, fly-fisherman, fly fishing, tying, fly-tying, tyer, fly-tyer, tier, fly-tier, fish, fishes, trout, salmon, bass, saltwater, salt-water, books, book, used, rare, out-of-print, antiquarian, bookseller, antiquarian books, out-of-print books, out of print books, bookstore, online bookstore, used books, secondhand books, rare books, antiquarian books, signed books, second hand books, hard to find books, first editions, collectible books, hunter, hunting, natural history